What do you guys think of Tarantino's new book?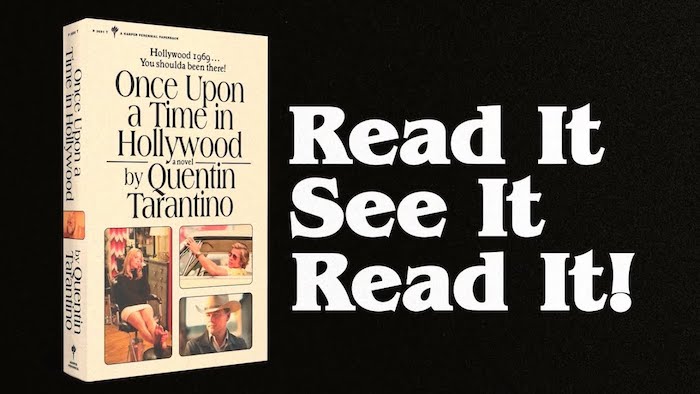 Intro
Reviews are overwhelmingly positive! I haven't read it yet... cause I can't find it in Sweden. I guess I need to get off my ass and order it. Also I am in the middle of a Dostoyevsky book (Demons). Those do take a long time. Eventually I will get it and post a review. In the meantime, what do other people think?
Main
GOODREADS WRITES:
Quentin Tarantino's long-awaited first work of fiction — at once hilarious, delicious, and brutal — is the always surprising, sometimes shocking new novel based on his Academy Award- winning film.
RICK DALTON – Once he had his own TV series, but now Rick's a washed-up villain-of-the week drowning his sorrows in whiskey sours. Will a phone call from Rome save his fate or seal it?
CLIFF BOOTH – Rick's stunt double, and the most infamous man on any movie set because he's the only one there who might have gotten away with murder. . . .
SHARON TATE – She left Texas to chase a movie-star dream, and found it. Sharon's salad days are now spent on Cielo Drive, high in the Hollywood Hills.
CHARLES MANSON – The ex-con's got a bunch of zonked-out hippies thinking he's their spiritual leader, but he'd trade it all to be a rock 'n' roll star.
READ THE USER REVIEWS FROM GOODREADS
INDIEWIRE WRITES:
Quentin Tarantino sure is his own worst enemy these days. A number of unappealing interviews he's given have threatened to overshadow the launch of his "Once Upon a Time in Hollywood" novel adaptation. His beef seems to be with how there was pushback to his depiction of Bruce Lee as a preening loudmouth in the film. It's an odd complaint, considering how successful the film was: $374.6 million in worldwide box office, critical adoration, 10 Oscar nominations and two wins, including a Best Supporting Actor trophy for Brad Pitt.
READ THE ARTICLE ON INDIEWIRE
Metadata