BAMF Style: Samuel L. Jackson in Pulp Fiction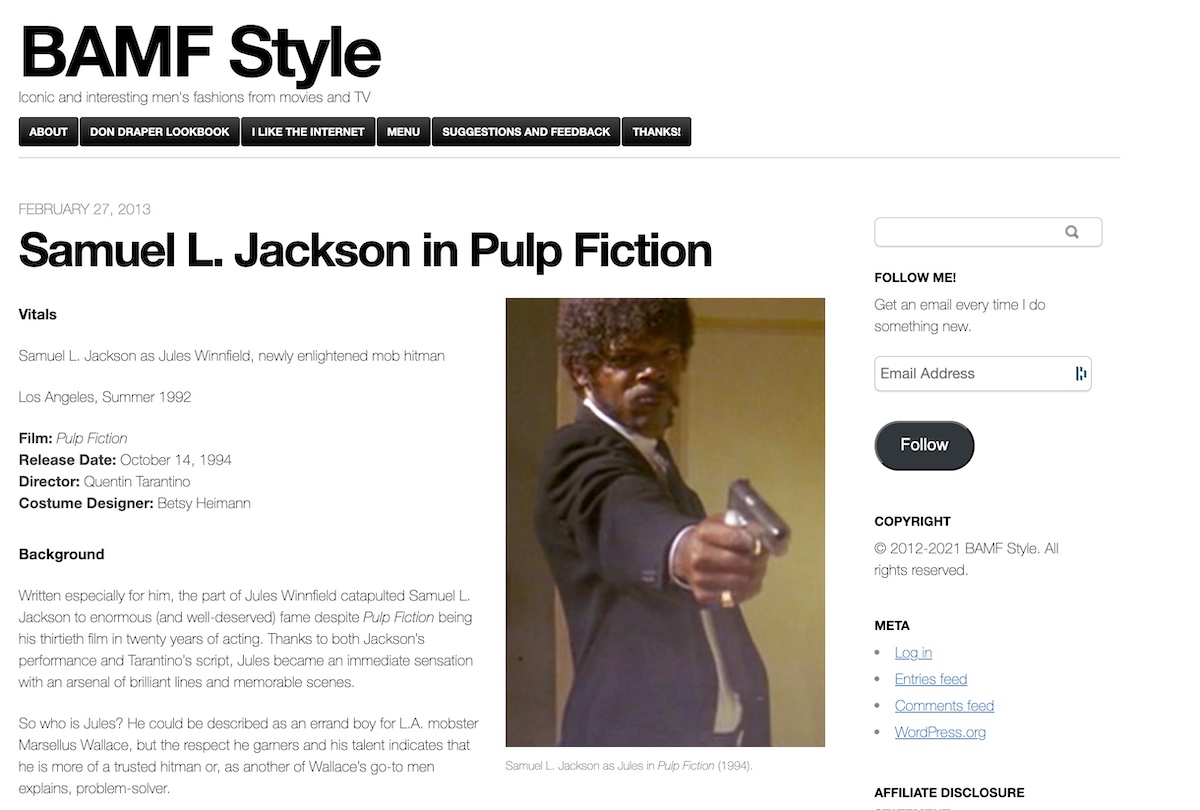 Intro
Will you try anything once? How about a slightly anal analysis of Jules Winnfield's wardrobe from the Pulp Fiction film? Well? Yes? No? Maybe so? Then
BAMFSTYLE.COM
can accommodate you.
Main
Written especially for him, the part of Jules Winnfield catapulted Samuel L. Jackson to enormous (and well-deserved) fame despite Pulp Fiction being his thirtieth film in twenty years of acting. Thanks to both Jackson's performance and Tarantino's script, Jules became an immediate sensation with an ARSEnal of brilliant lines and memorable scenes.
Visit the great
https://bamfstyle.com/
, but like with most sites nowadays sanity make sure you have an ad-blocker enabled first. The ads will fuck you up the ass. Personally I use Brave.
Metadata
This article has no comments. Why not be first?