Original Pulp Fiction Set Prop Poster On eBay!
Check out the authentic poster that was used on the set for the production of "PULP FICTION"! Item # 220216166729 on eBay.
Thanks,
- Tungaman
This item was a set dressing dept. created prop poster used in THE GOLD WATCH, the Bruce Willis segment. This very poster is used with several others like it to adorn the walls of the boxing arena Willis is leaving at the beginning!
The poster is a major, original, and ultra premium movie artifact that was made, and used for the production of "PULP FICTION"! IT IS NOW UP FOR ALL TO HAVE A CHANCE TO ACQUIRE IT FOR A ONE RUN ONLY OFFER AVAILABLE TO WIN ON E-BAY! AND BEING RUN AT A SPECIAL, LOW PRICE--EXCELLENT DEAL!
It is ITEM #: 220216166729
Its selling title on E-Bay is:
PULP FICTION,On Set USED PROP BOXING POSTER! MAJOR ITEM!
A winner of a major collectible indeed, and one from this ultra cool Tarantino epic!
Just thought y'all here would want to know.
The best!
TungaMan!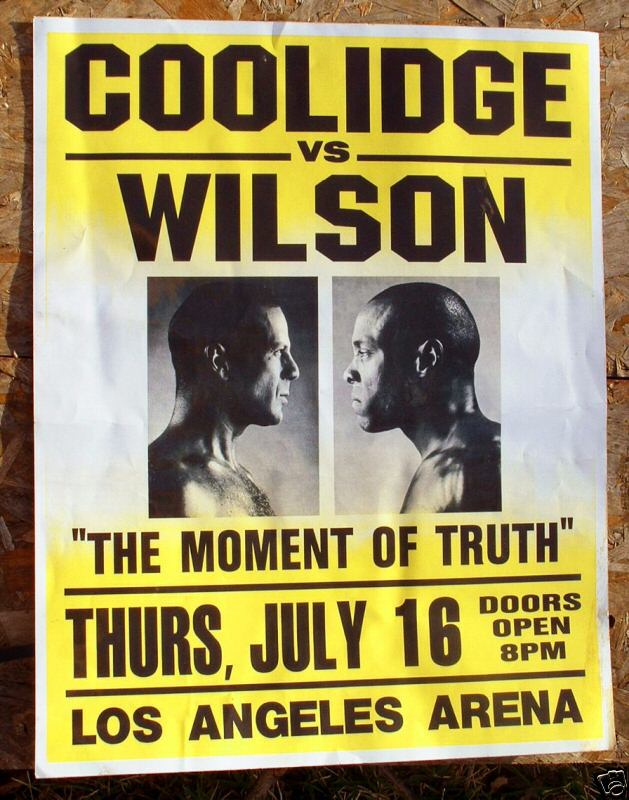 COMMENTS